Another reason why we believe technology is so important in the classrooms of the future.  It is time to bring college costs down.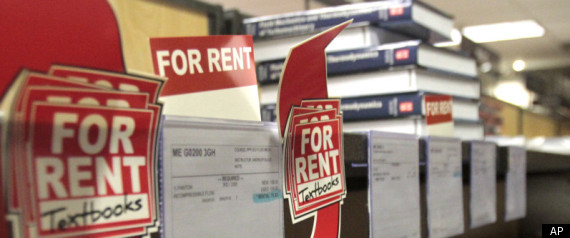 WASHINGTON — As the cost of textbooks continues to rise, many college students are choosing to skimp on textbooks to save money.
Seven out of 10 undergraduates surveyed at 13 college campuses said they had not purchased one or more textbooks because the cost was too high, according to a new survey released Thursday by the U.S. Public Interest Research Group. The Government Accountability Office has estimated that textbooks cost a quarter the average tuition for state universities and three-fourths the average tuition at community colleges.
The U.S. PIRG analysis also found the price of textbooks has risen 22 percent over the past four years– a much faster rate than overall inflation. The rising prices come as student debt has soared record levels — exceeding total credit card debt in 2010.
"Generally what we get from students is 'Yeah, it's only a few dollars, but it could be my dinner,' " said Jessica Bruning, a student at Iowa State University who has worked with a school group to lobby the Iowa legislature on behalf of college students. "It adds up pretty quickly."
In recent months, some student groups have joined Textbook Rebellion, a coalition supported by U.S. PIRG; Campus Progress, a subsidiary of liberal think tank Center for American Progress; and other organizations that seeks to address the rising cost of textbooks.
The survey, although not scientific, included 1,905 students from 13 college campuses, and found most of the students believed not having all their textbooks would adversely affect their grades. Read more…